Check out some of our projects
We have been building apps since the opening of the app store. Our application styles range from Entertainment to, Utilities type of apps.
We encourage you to try any of our apps on for size we are sure that you'll find one that fits your needs. If this is not the case we also offer a extensive and affordable Development services.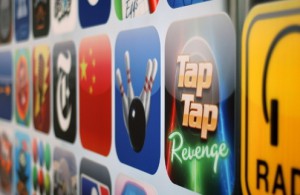 For the iPhone 3GS
Convert your iPhone 3GS into a EMF Meter (electromagnetic field tester).
By utilizing the internal compass hardware. You can view the raw data of the magnetic fields that are all around you on a digital display.
Things to try: with iPhone 3G(S) /
EMF Meter.
You can view changes in the readings from the magnetic fields produced by other objects all around you. Point your iPhone towards magnetic north you can view the individual scales change. Try holding a low power magnet near your iPhone from each side. Find hidden metallic objects.
Scientist, Teachers, Students, Engineers, Ghost Hunters, all use EMF Meter's for detecting magnetic fields of all types.
Now iPhone 3G(S) owners can to FOR FREE!
Update! We have a special Valentine's day edition of the app – this can be a nice gift for your boy/girlfriend. Check it here.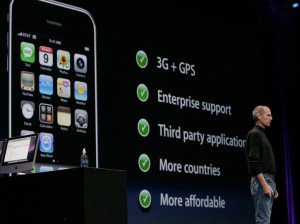 Why pay for something when you can get the same thing for free! With more features than our competition!
Features:
-Detect the strength of Magnetic force fields on all three axis's (x,y,z)
-Magnetic force is calculated in microteslas ( µ T )
-Pause Magnetic readings with the (Clock) button. To take a reading for an experiment.
-Impress your friends or colleagues with this cutting edge technology
IMPORTANT NOTE:
The observed magnitude is the strength or size of the magnetic vector in microteslas ( µ T ).
If you wish to save a reading here is a easy way; (While paused)
Press the home button and the ON/OFF button at the same time. This will save a snap shot of the screen to your photo library on your iPhone. You can now go to that photo and email that image to yourself.
(this trick works on any iPhone or iPod touch at any time)
Please observe and respect the iPhone user manual and warranty if you intend to use your iPhone as a scientific device. We are not responsible for any damage that you or any other force of nature may cause to your device.
Be sure to leave a good review if you like this app. We love to hear from our customers. If you have any suggestions for improvement, use our link in the app store under customer support.
Or you can write about it in the App Store Review.